Minster's Prayer Network
Apostolic Mandate for the Women
A mandate is an authorization given or conferred on someone to carry out specific tasks or assignment.
Whenever God does a new thing, He mobilizes women!
We believe MPN's Apostolic Women are being raised up by God in this season to carry out earth shaking Kingdom assignments.
Women of God, will you head the call?
"As part of the corporate and global apostolic force, may I say, in summary, that the Apostolic Women are called to carry out courageous Kingdom assignments."
- Reverend Mrs. Gloria Madugba
A. A.'s Regarding MPN Work
Apostolic Women are called to:
Be an essential facet of the MPN global work force. We are not an autonomous women group, rather we are part and parcel of the MPN family.
Attend the MPN monthly Apostolic and Prophetic meetings. If in any city where we exist, we discover that the other units do not exist, it is our responsibility to prayerfully mobilize men and youths from every aspect of the society to set up the other units as well. The supervising Coordinator should be informed when this new chapter is birthed, so he/she can get it officially inaugurated. By the new structure, the Apostolic Women's Coordinator will reside in the city or state is the Assistant Head Coordinator of the MPN chapter there.
Aggressively mobilize men, materials, and funds to successfully execute MPN conferences and projects such as the International Conference Centre.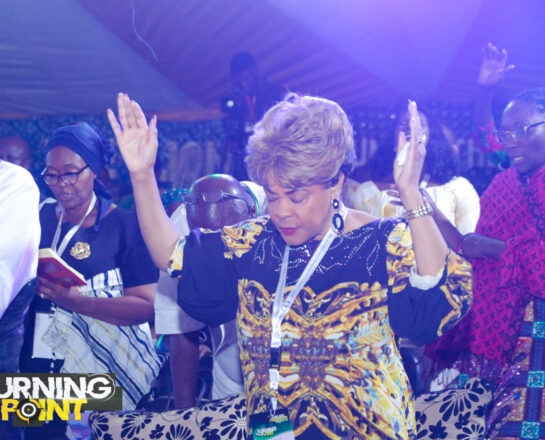 Generate a strong prayer force.
Give birth to global and city-wide PrayerQuake gatherings.
Sustain MPN on-going task of reformation around the world.
"You women who are so complacent, rise up and listen to me; you daughters who feel secure, hear what I have to say! In little more than a year, you who feel secure will tremble; the grape harvest will fail, and the harvest of fruit will not come."
- Isaiah 32:9-10
B. A.'s Regarding The Kingdom
Sensitize and awaken kingdom women to their mandate in this crucial season of the church on earth.
God is a God of times and seasons (Eccl 3:1).
He makes everything beautiful in its time (Eccl 3:11).
Many global prophets and apostles have declared that God's satellite is beaming strongly on women in this season as never before. They concur that God is releasing upon women a special apostolic mantle to do things that they ordinarily would not have been able to do before now. The heavens have opened over women and an unusual grace has been released for women to transform their cities, impact their world, and change the course of history.
It is an entirely new season for women.
It is their dawning of a new day and God is raising them up to plunder hell and mesmerize the devil and his cohorts. The boast God made with the woman and her seed in Genesis 3:15 is becoming more actualized in this season than any other time in history.
"And I will put enmity between you and the woman, and between your offspring and hers; he will crush your head, and you will strike his heel." - Genesis 3:15
In February 2010, the Lord spoke to Rev. Mosy U. Madugba very clearly that the decade 2011-2020 will be the most important decade in the history of the Church in the world. He also said that it will be a decade of righteousness and the greatest manifestation of the power and glory of God on earth. God told him that it will be the greatest decade for God's daughters - a decade when women will have opportunities to become anything they want , a decade which will afford them the greatest opportunities worldwide to excel and make unprecedented progress in human endeavor.
Now, in this new decade, women will be asked to occupy positions they have been denied since creation. They will take their place at the frontlines to do what they have never done before.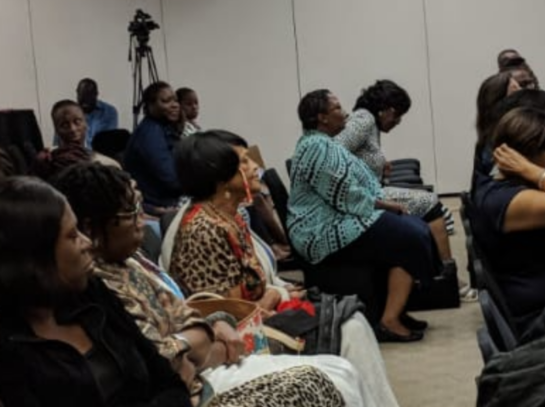 This is the decade to prepare kingdom queens and royal maidens to play their roles in the palaces and governments of nations.
In this decade, women will partner with the Barracks and the men of the Issachar company to ensure that the Kingdom assignment is finished faster and better than ever before, thus facilitating and increasing the speed of God's work worldwide.
Considering that this does not fit well into some cultural modes, and even in some traditional church settings, because of some prevailing preconceived notions about the place of women in the church and in the society, Rev. Mosy Madugba began to ask the Lord for tangible evidences to convince women that it is their season to arise and to assure men that the women's time of elevation has come. On January 1st, 2011, Dima Rousseff of Brazil was sworn in as the new president of Brazil, the largest nation in South America. She is a woman. The same day, Switzerland, a conservative nation that is so trusted by the world, most political thieves go there to hide their monies, also swore in their first female President, Michelin Calmy-Ray.
We knew for certain that God was making a major statement.
In the case of Switzerland, they already had a female Vice-President. For them to also elect a woman to be their president, thereby entrusting all the wealth in that nation in the hands of women, it became clear. The season of the woman is here.