ABOUT REV. PROF. MOSY U. MADUGBA
Head International Coordinator of Ministers Prayer Network – Global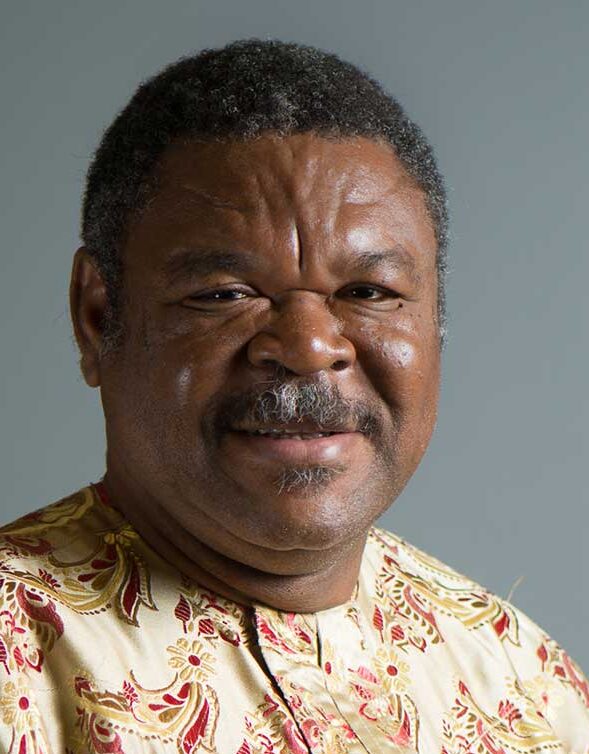 Rev. Prof. Mosy Uzoma Madugba is the global International Head Coordinator of Ministers Prayer Network.
Minister's Prayer Network has grown from a prayer and leadership network of Christian leaders to a strong apostolic and prophetic network across the nations of the world. MPN has hosted the Global PrayerQuake – an annual International Ministers Conference of Christian leaders comprised of Prayer and Leadership equipping – in the city of Port Harcourt, Nigeria since January of 1995. The conference is attended by ten to fifteen thousand Christian leaders from around the world.
Scroll down to read more about Rev. Mosy. Madugba.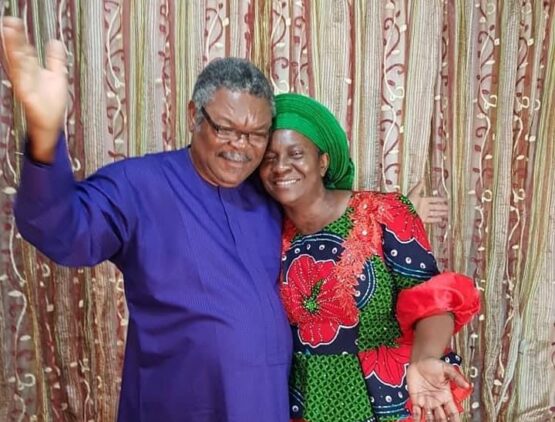 Rev. Prof Mosy Madugba is a genuine apostolic and prophetic leader, providing Apostolic oversight to over 3,000 Pastors, Apostles, Prophets, Bishops, and Archbishops in over seventy countries around the world.
His ministry activities in the United States of America began 36 years ago, when Jamie Buckingham, author of the approved biography of the late Kathryn Kuhlman invited him to speak at his church – The Tabernacle Church of Melbourne, Florida.
Since that time, Rev. Madugba has ministered with several, well-recognized American Pastors such as Eddie and Alice Smith of United States Prayer Center located in Houston, Texas, Jeff McGee, Senior Pastor of Calvary Community Church of Houston, Texas, and J. Lee Grady, the editor of Charisma Magazine, who is also a published author, minister, and the founder of The Mordecai Project and who also considers Apostle Mosy his spiritual mentor and father. He has also ministered with Robert Stearns of Eagles Wings Ministry who organizes the Global Day of Prayer for Israel from New York along with Jack Hayford, the co-chairman.
Rev. Madugba has spoken at and hosted MPN Conferences in every continent of the world and in several cities of the United States, including Houston, Atlanta, Melbourne, Orlando, Tampa, Miami, and Orange, NJ to name a few.
Rev. Madugba is a much sought-after teacher, Conference leader and speaker. He counsels and mentors Heads of States, Governors and Mayors of several cities around the world including the United States.
Rev. Madugba's primary ministry focus is on prayer, spiritual warfare, and missions with signs and wonders following. He works in the miraculous and carries a strong Apostolic and Prophetic authority and unction.
Apostle Mosy Madugba conducts evangelism training in several classroom-type forums. As the President of the ministerial training college, The West Africa School of Missions (WASOM) in Port Harcourt, he provides training to future missionaries at both the certificate and diploma levels.
He is a widely read author. His best known titles include Revival Fire, Catch and Spread it, Prayer Power, Four Levels Of Spiritual Warfare, Elders At The Gate, Dealing With Evil Foundation, and Altars and Marine Kingdom.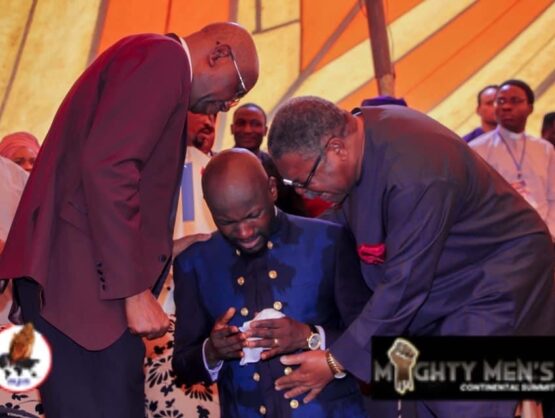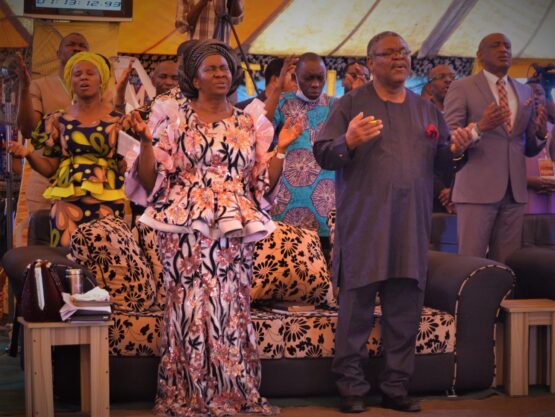 His books are published through Spiritual Life Publications, which is an International Affiliate Member of the Evangelical Christian Publishers Association (ECPA).
For almost ten years, Apostle Mosy Madugba was the Traveling Secretary of the Scripture Union. He is a member of the International Board of Trustees of ICEJ in Jerusalem as well as the African Director of The International Christian Embassy Jerusalem (ICEJ) and the Director for Nigeria. He annually leads prophetic tours of Israel and speaks at the International Christian Embassy Jerusalem Feast of Tabernacles events. Visit www.icej.org for more information.
Rev. Madugba's U.S. activities are coordinated through his American affiliate, Global Harvest Missions, Inc., headquartered in Melbourne, Florida. Global Harvest Missions hosts Fire of Heaven Conferences, where Rev. Madugba leads conferences on spiritual warfare and redeeming the land of the United States of America.
In Nigeria, he has ministered alongside other seasoned leaders like Pastor E. A. Adeboye, the General Overseer of the Redeemed Christian Church of God and the General Superintendent of the Assemblies of God Church in Nigeria, Bishop David Oyedepo, the Presiding Bishop of the Living Faith Church (Winners Chapel), and Pastor W.F. Kumuyi of the Deeper Christian Life Ministry. He is a close friend of Dr. Daniel K. Olukoya General Overseer of Mountain of Fire and Miracles Ministries.
Prof. Mosy Madugba has been in active kingdom ministry consistently for the past fifty-one years and continues training groups around the world through the Global Harvest Missions School of Prayer and Spiritual Warfare. He leads training in prayer and spiritual warfare devoted to preparing individuals to affect their cities by going into the field with knowledge and experience, taking signs, wonders and miracles into the streets of our cities where the Church can "Occupy until Christ returns" which is his by-word for the Church.
His long-term objective is to train and equip an army of "dread warriors" for the Church across America and the world.
Professor Mosy Madugba along with his wife Dr. Chinyere Gloria Madugba and their triplets Michelle, Michael, and David are residents of Port Harcourt, Nigeria.