About Minister's Prayer Network
Minister's Prayer Network began with a prayer.
After a visit in October 1989 with David Yongi Cho of Church Growth International in Seoul, South Korea, Reverend Mosy U. Madugba began to pray about launching MPN. His prayer was reinforced upon meeting Mr. George Tuck of West Midlands Vision in Birmingham, England on June 12, 1992. It was there he heard a Raid carpenter tell to the awe-inspiring story of how the power of corporate prayers transformed the city of Pittsburg, Pennsylvania (USA). Upon hearing this story, Rev. Madugba knew it was time to begin taking the steps towards beginning MPN. Minster's Prayer Network officially launched on January 18, 1995.
In order to read the full story, please see our MPN Operational Handbook.
"And from the days of John the Baptist until now the kingdom of heaven suffers violence, and the violent take it by force."
- Matthew 11:12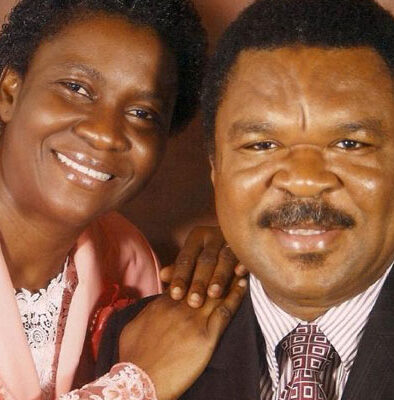 Reverend Professor Mosy Madugba and Reverend Mrs. Gloria Madugba
READ ABOUT REV. PROF. MADUGBA
Rev. Prof. Mosy U. Madugba
Rev. Dr. Mosy U. Madugba is a Professor of Missions and Biblical Theology and a global advocate of the Fifth Great Awakening. He serves as the International Head Coordinator of MPN, a global Apostolic and Prophetic Network of Christians in the Church as well as political, economic, academic, and social spheres. The ministry has footprints located in over seventy countries around the world.
Rev. Madugba is the founder and International Director of Spiritual Life Outreach, Inc. an international indigenous evangelistic and missionary organization which owns two Ministry Colleges and has missionaries in different parts of Europe and Africa. He is also a member of the Board of Trustees of International Christian Embassy Jerusalem (ICEJ), as both the Africa continent Director and the Nigeria National Director of ICEJ.
Lastly, Rev. Madugba is the Executive Director of the Africa Leadership Institute with Directors from Nigeria, Ghana, Liberia, Sierra Leone, Cameroon and South Africa. He and his wife were appointed together as Eminent Ambassadors of Peace by the United Nations in the month of January, 2020.
On a personal note, Rev. Madugba has been a Christian leader since 1971. He currently pastors over 2,000 ministers and has travelled to various parts of the world for missions, evangelism, and speaking engagements. He also leads large evangelistic crusades and hosts annually over 25,000 ministers in Global and National Prayer and leadership conferences. He is an attested Apostle of the Lord Jesus Christ, and a strong Prophetic voice.
For more information on Rev. Prof. Mosy U. Madugba, please click here.
READ ABOUT REV. MRS. MADUGBA
Rev. Mrs. Gloria Madugba is the International Coordinator of MPN Apostolic Women and the Executive Vice President of Spiritual Life Outreach, Inc., a multinational, evangelistic and missionary ministry.
She also travels as an International Conference speaker and is an author of several books. Mrs. Madugba holds a bachelor's degree in English Language from the University of Nigeria, Nsukka and a master's degree in Administration from the University of Port Harcourt.
She lives in Port Harcourt, Rivers State, Nigeria with her sweet husband Rev. Mosy U Madugba and their children.
Minster's Prayer Network's aim is to restore prayer and the word of God to their rightful places in the body of Christ. Our prayer and pursuit is to catalyze an apostolic and prophetic reformation of the worldwide church so as to motivated and sustain the manifestation of the Kingdom of God on earth.
Minster's Prayer Network's mission is to provide meeting places in every city of the world as an opportunity for Christians, both laymen and leaders alike, to regularly meet to fervently pray for the spiritual transformation of their cities, families, churches, and ministries.
We labor in Christ to create opportunities to share biblical truths with ourselves and the masses in love to keep us from drifting with negative tides within the global church.
Lastly, Minister's Prayer Network aims to train apostolic and prophetic leaders, elders, women, men, and youth, to recover and take charge of the various gates in the nations, all while bringing revival wherever they go.